Spring strolls in on the heels of the equinox; bumblebee, ladybird, and dragonfly children parade under globo rainbows through the streets. The Virgin's tears water the sprouting seeds, and books pop up like freshly hatched chicks. Even the pessimists admit a shade of rose in their view.
NEWS FROM THE WORLD
For Sale, Baby Shoes, Never Worn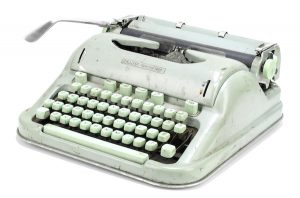 On the first day of spring 2018, Frieda Hughes, daughter of Sylvia Plath and Ted Hughes, offered at auction some 300 of her parents' literary relics. Others, she wrote, could now take on their "preservation and enjoyment." Among the memorabilia was Sylvia's gray leather wallet, which contained seven membership cards, including her Boston Public Library card and her Poetry Society of America membership; the Shorter Oxford English Dictionary in which the iconic literary couple recorded the names and birthdates of their children; and Sylvia's heavily annotated Joy of Cooking (1953 reprint edition), which she once said was "like reading a rare novel."  (Among Ted's favourites: breaded veal slices.) Plath's Roget's Thesaurus, with some 1000 words underlined, sold for £13,750—almost $25,000 CAD, but what I lusted after most in the Bonhams auction catalogue was  her mint green Hermes 3000 portable typewriter, the machine on which she wrote The Bell Jar. Alas, the winning bid was £32,500—almost $60,000 CAD—enough to buy a dozen or more computers.
Meanwhile in the Women's Room
The Women's Prize, formerly known as the Orange Prize and the Bailey's Prize, has announced its 2018 longlist. The prize arose in response to the 1992 Man Booker shortlist, which included no books by women. How could that be? asked a group of UK writers, puzzled that only 10% of the Booker nominees up until then had been women, even though books by women outnumbered those published by men by a ratio of 60/40.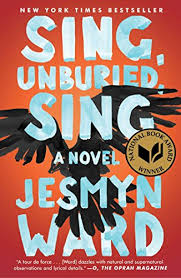 Although women read more than men and more books are published by female authors than by their male counterparts, books by women are still vastly under-represented on prize lists. In Canada, for instance, the 2017 Writers' Trust fiction and nonfiction prizes, the Giller, and the GG for fiction and nonfiction prizes all went to books written by men.
Many countries offer national prizes for women writers including Mexico's Sor Juana Inés de la Cruz Prize for women writing in Spanish and Canada's announced (but not yet awarded) Rosalind Prize, named for the resourceful and witty protagonist of Shakespeare's As You Like It.  
Still, after 22 years, the Women's Prize remains the shining-star exemplar of an international fiction prize that champions women's creativity, celebrates excellence, and keeps women's voices in the spotlight. Inaugurated in 1996, the prize was awarded in its second year to Fugitive Pieces by Canadian Anne Michaels, the first non-British winner, followed in 1998 by Carol Shields' novel, Larry's Party.
The 2018 longlist includes no Canadians among its 16 novels, but it represents a shelf of must-reads including Jesmyn Ward's Sing, Unburied, Sing and Arundhati Roy's Ministry of Utmost Happiness, as well as lesser-known novels I can't wait to read, such as Kit de Waal's The Trick to Time and Elif Batsman's The Idiot. The winning book will be announced in June.
Pounding Down the Barriers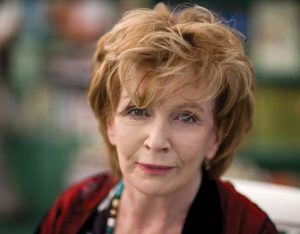 Last month, Irish novelist Edna O'Brien was awarded the $50,000 PEN/Nabokov prize for achievement in international literature, for "the absolute perfection of her prose" and her "powerful voice." O'Brien, who will be 88 in December, has published 9 story collections, 5 plays, 4 nonfiction works, 2  poetry collections, and 18 novels, including the sharply unforgettable The Little Red Chairs, released in 2015. 
Michael Ondaatje and Diana Abu-Jaber chose O'Brien as the second winner of the prize not only for the "enduring originality and consummate craftsmanship" of her books, but for writing that has worked to break down "social and sexual barriers for women in Ireland and beyond."
As O'Brien says wryly, "I've been #Metoo-ing for 50 years."
NEWS FROM MY CASITA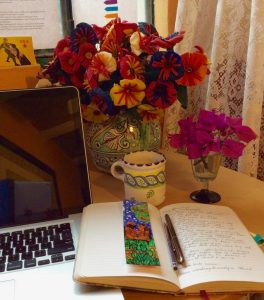 The spring book season is upon us, with its fresh offering of fiction, nonfiction, and poetry. Into that mix of new works, a new edition of The Convict Lover was launched this month. Since I started writing that book 30 years ago, it has been published in two editions—originally by Macfarlane, Walter, and Ross in 1996, subsequent printings by McClelland and Stewart, a handful of printings by Merilyn Simonds Inc. when the book fell temporarily out of stock, and now a new edition through ECW Press's BackLit series.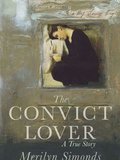 Faced with pages I'd written three decades before, I was tempted to dive in and revise—I have changed and so has the world—but that would be different book, I decided. Instead, I contented myself with an Introduction to the new edition and a revised Epilogue to bring readers up to date with all I've learned about the convict since the summer of 1987, when I discovered his letters scattered in the attic of my Kingston house.
I'm especially pleased that the painting by Kingston artist Lori Richards continues to grace the cover of the new Convict Lover.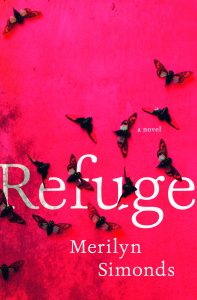 And speaking of beautiful covers, here is a sneak-peak at the design for my novel, Refuge, which will be released in early September. The image is taken in part from the work of artist Jennifer Angus, whose remarkable insect collage/installations at the Textile Museum of Canada were an inspiration for the final scenes of the book.
FROM THE DEPARTMENT of How Time Flies
"Use your author photo from Gutenberg's Fingerprint," my editor suggested when the design for Refuge was underway. But despite my photo-shoot phobia, I'm not one of those writers who can bear to see a 20-year-old photo of myself on the back cover of a book. In fact, I love it when I appear at a reading and someone says with a shocked look on their face, "Oh! You look just like your picture!"
Last November, between events at Sudbury's Wordstock Festival, my partner Wayne Grady and I popped over to the photography studio of Gerry Kingsley to get new author photos taken. Kim Fahner, Sudbury's poet laureate, first drew my attention to Gerry with her own gorgeous author image. Wayne and I showed up an hour early on the Sunday of the fall time change, but Gerry and his protégé assistant were ready. I'd brought a bag stuffed with clothes options, most of which Gerry rejected. He knew what he wanted: the black velvet jacket, the pearl drop earrings and my prized 1940s Taxco silver bracelet.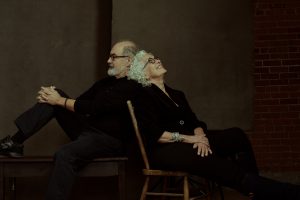 I passed an uncomfortable hour trying to look natural in the Sudbury warehouse, but somehow, Gerry slid past my discomfort and found something that feels like me in his camera's eye.
At the end of my session, he invited Wayne into the picture for this classic keepsake to mark the first time in our thirty years together that we have launched books in the same genre, in the same season: Wayne's Up from Freedom launches a month before Refuge, in early August.
LINKS I LOVE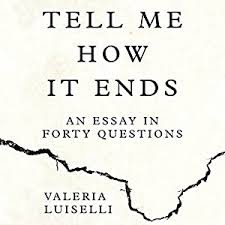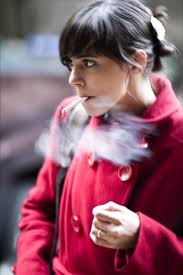 Like many avid readers, I draw my new-books reading from prize and best-books-of-the-year lists, but more often I cull from lists of the overlooked. In these salons-des-refusés, I find the experimental, the up-and-coming, and the off-the-wall, like Mexican-American writer Valeria Luiselli's Tell Me How It Ends: An Essay in 40 Questions, called "the first must-read book of the Trump era."
Another favorite reading-list source is FOLD Festival of Literary Diversity's annual Reading Challenge. Every month FOLD blogs a list of titles on a theme designed to "diversify your reading." January, for instance, challenges readers to read a book by an indigenous woman. February tempts with lists of books by black Canadian writers. Later this summer, they offers lists of fiction by transgender authors and fiction featuring faith-based characters. If you are in a reading rut—and who isn't?—this link is guaranteed to kick you out.  
BEST INDIE BOOKSHOP
In the summer of 2010, Terri Mack, a lifelong educator, and her husband Ken started Strong Nations—an online bookstore specializing in indigenous books—in the basement of their house in Nanaimo, BC. Four years later, they opened a bricks and mortar shop on Bowen Road to complement their online sales. Along the way, Strong Nations added a publishing arm that by last year had released 150 titles, many now being translated into French and indigenous languages.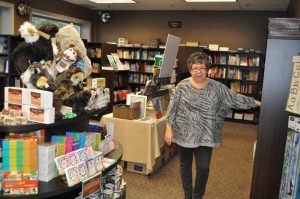 One of the largest indigenous bookstores on the continent, Strong Nations is a delight to browse in person or online, with a listing of almost 1000 adult books, over 700 books for teens, and almost 1500 kids books, as well as maps, posters, puzzles, DVDs and other materials developed by aboriginal writers and artists. The Macks' vision for the store is sharply focused: "to support and improve the learning experiences for all indigenous people." At the same time, their mission is all-embracing: "It is our hope that we can bring indigenous content into the lives of all peoples in order to create pathways that support the building of strong nations together."
CONGRATULATIONS!
With every LitBits newsletter, I draw a name from my subscriber list to receive a free book. To mark the release of the new edition of my first literary book, I'm sending a signed copy of the new edition of The Convict Lover with best wishes to Eleanor Cowan.
A final thought . . .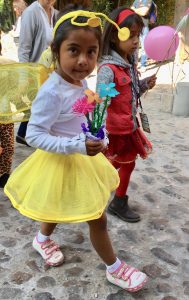 The spring equinox is usually the signal to pack up our books, computers, notebooks, and pens and head home to Canada. This year, however, we are lingering in the warmth of Mexico for another month, time enough to finish reading the novels of Valeria Luiselli and Elvira Navarro, who seduces me with the notion that, "When I write, I want to be the first person to be surprised by the drift the text takes." Navarro's and Luiselli's translator, Christina MacSweeney, comes from a migratory background, as do the writers she works with. She wonders "if this unfixed migrant identity is somewhere at the root of the creative impulse involved in art, literature, and translation." My own migratory life causes me to ponder the same thing. As she says, "Not feeling a fixed national identity can free up many areas of life."
Enjoy your migrations this spring, wherever they take you.
Merilyn