Jeanette Winterson, author of 28 works of fiction including 
Sexing the Cherry
 and 
Lighthousekeeping,
 recently set fire to a pile of her newly republished books.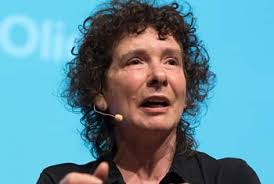 In a tweet, she explained, "Absolutely hated the cosy little domestic blurbs on my new covers. Turned me into wimmins fiction of the worst kind! Nothing playful or strange or the ahead of time stuff that's in there. So I set them on fire."
Winterson, who was awarded the Order of the British Empire in 2006, wrote her first novel, Oranges Are Not the Only Fruit at 23, and in the 35 years since, she has consistently explored love, gender, and sexual identity with ground-breaking brilliance.
Among the burned books were The Passion, Written on the Body, and The Powerbook. In a Guardian interview, she said: "Each of those books was doing something different at the time, both with form and content. The blurbs had none of this and turned the books into the tame and the obvious."
Cancel Culture or Ethical Publishing?
Publishing house staff in England, the US, and Canada are refusing to work on books they consider hateful. Such crises of conscience are not new. In the 1960s, Max Schuster, co-founder of Simon & Schuster, struggled over a memoir by Nazi Albert Speer that he knew would be a bestseller and valuable for its revelations about the workings of fascism. "There is only one problem," he said. "I do not want to see Albert Speer's name and mine on the same book."
In 2017, Roxanne Gay, author of Bad Feminist and D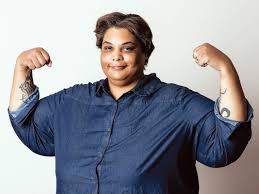 ifficult Women, pulled out of a book deal with S&S when they decided to publish a book by alt-right Milo Yiannopooulos. Ronan Farrow, a best-selling investigative author, did the same when Hachette announced it would published Woody Allen's memoir. Both publishers bowed to the pressure.
Penguin Random House Canada, however, was deaf to staff protests and went ahead and published Beyond Order by right-wing psychologist Jordan Peterson. And despite a petition signed by 200 staff and some 3,500 supporters, Simon & Schuster refused to sever a seven-figure book deal with former vice president Mike Pence.
Is this censorship? Or workers leading a fight for ethics over profits?
"People aren't having these kinds of conflicts over simple differences of political opinion, as you might assume from listening to the debate on it," Olivia Beattie told The Guardian. Beattie is editorial director of Biteback, a political publisher. "Nobody's refusing to work on a book because it doesn't fit with their party affiliation: what's been at stake has virtually always been a question of whether the book or the author is responsible for inciting prejudice against already marginalized and oppressed minorities." 
Bestselling romance author Elin Hilderbrand has asked her publisher to remove a reference to Anne Frank from her latest novel, apologizing to readers for including what she described as an "offensive and tasteless" passage in the book.
Golden Girl, set in Nantucket, tells the story of author and mother-of-three Vivian, who is killed in a car accident and watches from the Beyond as her family's life carries on. In one passage, Vivian, as a child, plans to stay in her friend's attic.
"'You're suggesting I hide here all summer?' Vivi asks. 'Like … like Anne Frank?' This makes them both laugh – but is it really funny, and is Vivi so far off base?"
When readers on Instagram criticized the passage as "casual antisemitism," Hilderbrand at first tried to explain her intention, then posted a formal apology. "It was meant as hyperbole but was a poor choice, that was offensive and tasteless…I always strive to write in good faith."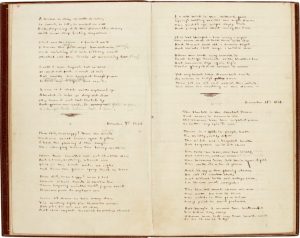 An "incredibly rare" handwritten manuscript of Emily Brontë's poems, with pencil corrections by her sister Charlotte, is going up for auction as part of a "lost library" that disappeared for nearly a century.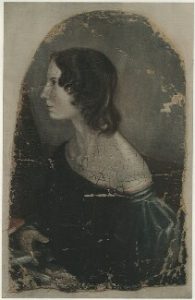 Emily Brontë wrote Wuthering Heights, then died, leaving little behind, neither manuscripts, journals, nor letters. Charlotte describes finding the poems a few years before Emily's death: "I accidentally lighted on a manuscript volume of verse in my sister Emily's handwriting. Of course, I was not surprised, knowing that she could and did write verse: I looked it over, and something more than surprise seized me—a deep conviction that these were not common effusions, nor at all like the poetry women generally write. I thought them condensed and terse, vigorous and genuine. To my ear, they had also a peculiar music—wild, melancholy, and elevating."
Emily's poems and scores of other Brontë manuscripts were collected in the Hornesfield Library, created by mill owners William and Alfred Laws, who were Brontë enthusiasts. When the last Law died in 1939, the library vanished and only recently came to light.
The Brontë Society has mounted a campaign to urge the British government to save the collection for the public. "Retained as a coherent collection," the campaign argues, " it will repay scholarly investigation and provide enjoyment for all lovers of literature for the next 100 years."
Alas, the Hornesfield Library will most likely be split up amongst private collectors. Sotheby's values Emily's manuscript of 29 poems alone at between $1,370,000 and $2 million CAD. The "Lost Library" will be offered in three auctions at Sotheby's, starting July 13, with exhibitions of the items planned in London, New York and Edinburgh.
Fierce Determination, Real Truth
Zimbabwe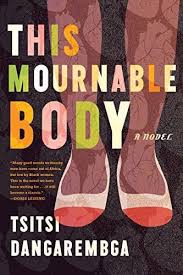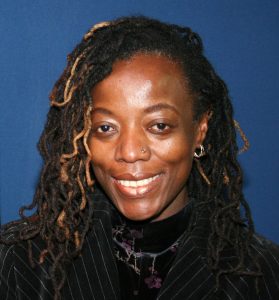 Tsitsi Dangarembga, the Booker-shortlisted Zimbabwean writer who was arrested last year in Harare while protesting against corruption, has been awarded the PEN Pinter prize, praised for her "ability to capture and communicate vital truths even amidst times of upheaval".
The prize is awarded in memory of Nobel laureate Harold Pinter and goes to a writer of "outstanding literary merit" who, in the words of Pinter, shows a "fierce intellectual determination … to define the real truth of our lives and our societies". Previous winners include Chimamanda Ngozi Adichie and Margaret Atwood.
Dangarembga is author of Nervous Conditions, written at 25, and which Doris Lessing described as one of the most important novels of the 20th century. The third part of her trilogy set in postcolonial Zimbabwe—This Mournable Body—was shortlisted for the 2020 Booker.
Dangarembga has been charged with intention to incite public violence. PEN and other free speech organizations and writers are campaigning for the charges to be dropped.
Canada
Five Little Indians, by Michelle Good won both the Amazon First Novel Award & the Governor General's Award in recent weeks. Good's first novel was also shortlisted for the Scotiabank Giller and the Atwood Gibson Writers' Trust Fiction Prize, and is up for an Indigenous Voices award on June 21 and both the Ethel Wilson Fiction Prize and the Jim Deva Prize for Writing that Provokes, which will be announced in the fall. Prospero Pictures and Cree Metis writer Shannon Masters are already working on turning the novel into a limited TV series.
Five Little Indians tells the story of five survivors of Canada's Indigenous residential schools system after they endured years of detention, suffering, and forced assimilation. "This story must be told in every way we can," says Good. 
From My Desk
Here at home, I have just finished writing the catalogue copy for Woman, Watching: Louise de Kiriline Lawrence and the Birds of Pimisi Bay, which will be released in April 2022, the 30th anniversary of Louise's death. The owners of Louise's Loghouse Nest have offered to host a launch of Woman, Watching. Stay tuned for details!  
And this spring is the 25th anniversary of the release of The Convict Lover, which has been continuously in print since it was published in 1996. Recently, I visited the Project Bookmark plaque erected in what was once the stone quarry where the convicts of the Penitentiary of Portsmouth (aka Kingston Penitentiary) did hard time. The penitentiary is silent—inmates transferred, cells decommissioned, tourists barred by Covid—but the plaque is a moving reminder of the men who hollowed out the lovely park where the marker now stands.
Book sales are booming in these Covid times. My local independent is run off its feet, and in the US, online book sales increased by 295%—excluding Amazon purchases. May your summer bloom, too, with fierce and fiery reads.