The white-faced ibises have disappeared. I used to climb to the rooftop terrace while the sun was splashing colour up into the dawn and watch the dark, graceful arcs of birds float across the sunrise, west to east.
In the evening, my husband and I would position ourselves at our favourite restaurant at precisely 6:40 pm, and as we ate, we'd gaze at the ibises on their return flight into the setting sun.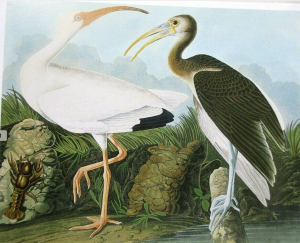 This year, we watch from our rooftop, from every rooftop restaurant we can find. We try different times of morning and evening. Up in the Charco, the wild area northeast of the city where the ibses usually spend their days feeding, the birds are so few we can count them on our fingers and toes. But the dawn and dusk skies are empty.
Then last week, sitting on our terrace with a friend, I jumped up with a whoop.
"Ibises!" I shouted, pointing. "They're back!"
Wave after wave floated down from the Charco, heading west into the sunset. They passed behind the jacaranda trees, seemingly snagged among the purple flowers, until they emerged on the other side, their charcoal arc intact. Dozens in every wave;  more than a thousand in all.
Because we hadn't seen them, we thought the birds were gone. But they hadn't stopped their daily migrational habit. They'd simply adjusted their route to accommodate last fall's flooding, heading slightly upriver to new nesting grounds.
The Urge to Return
You haven't seen me in your inbox for a while—ten months, in fact—but the urge of spring is strong and I return like an ibis to my blogging grounds.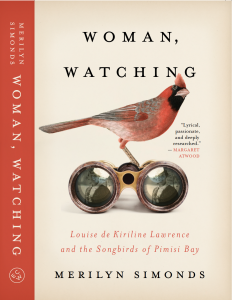 A year ago, I promised musings about the book I was working on then—Woman, Watching: Louise de Kiriline Lawrence and the Songbirds of Pimisi Bay—a biography/memoir about a woman who, for almost six decades, lived in a log cabin in the bush, watching birds. Now that book is finished, the photographs chosen from her vast holdings at Library and Archives Canada during momentary gaps in the long Covid shut-down.
The book went to the printer on Friday. Its official publication day is May 24, but it can be ordered now.
Already Woman, Watching is receiving encouraging reviews:
Publisher's Weekly, in a starred review, wrote, "Simonds's prose shines and brings the reader into the remarkable moments bird-watchers live for. This brilliant account does justice to a pioneering figure who merits wider recognition."
In another starred review, Forewords called Woman, Watching, "A stellar, adventure-filled biography [that] pays tribute to the indomitable, eccentric woman who once observed a red-eyed vireo for fourteen hours straight as it sang over twenty-two thousand songs."
I feel a thrill reading such words for a book I've written, not because it means fame or fortune, but because it signals that I have somehow communicated the richness of this story to another person. Forty, maybe fifty years ago, when I was just starting out as a writer, I heard W.O. Mitchell interviewed on the radio by Peter Gzowski. I don't remember Gzowski's question, but I've never forgotten Mitchell's answer. "I try to set off in the mind of the reader the same explosions the story sets off in me."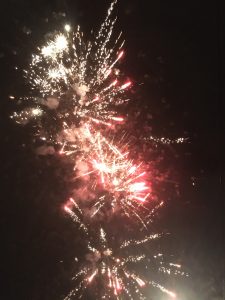 That sentence conjures not bombs but fireworks—like the pyrotechnica set off this morning in front of the San Miguel churches to purify the plazas for the new season.
Setting off fireworks in the mind of another person is not easy. I always worry that my enthusiasms are mine alone, a personal tick. And so a reviewer that "gets" a book makes me burst into tears, and sends my husband leaping up the stairs to see what's wrong.
"Nothing," I sob. "I'm just so happy." And I hand him what Kyo Maclear, author of Birds, Art, Life has written—"Woman, Watching is unlike anything I've ever read. It's radical, it's ravishing." And the review from Ian Davidson, Director for the Americas of BirdLife International—"Simonds beautifully weaves together Louise de Kiriline Lawrence's evolving relationship with people, nature, and birds, and the awakening in her of a sixth sense—the nature "sense"—sharing with us the passion, inquisitiveness, and indomitable drive that forged one of Canada's, and perhaps North America's, greatest naturalists."
To set off such explosions of art and nature simultaneously is the dream of a lifetime.
On Stage
I hope many of you will join me for one of the four launches for Woman, Watching this spring. Not all details are confirmed yet, but enough to save the date!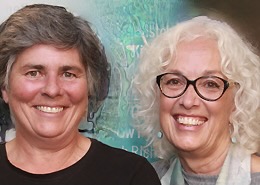 National Launch by Zoom on May 11, at 6 pm EST
Women in Nature: A conversation with readings by myself and Helen Humphreys, author of Field Studies
Kingston Launch, in person, on May 15, 2-4 pm EST
Refreshments, a short reading at 3 pm, and the official launch of the video, Women, Watching, at Coopers' Croft Barn, 1777 Middle Road, Kingston, a recently and beautifully restored 19th century barn, which will be hung with bird photographs by Richard Cooper.
PEC Launch, in person, on Monday, May 23, 4 pm EST, the closing event of the Prince Edward Point Bird Observatory Spring Birding Festival, at the Half Moon Bay Winery. Ticket price includes a copy of Woman, Watching!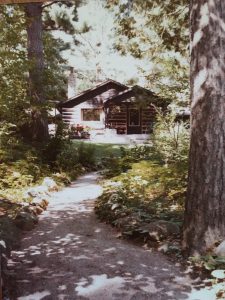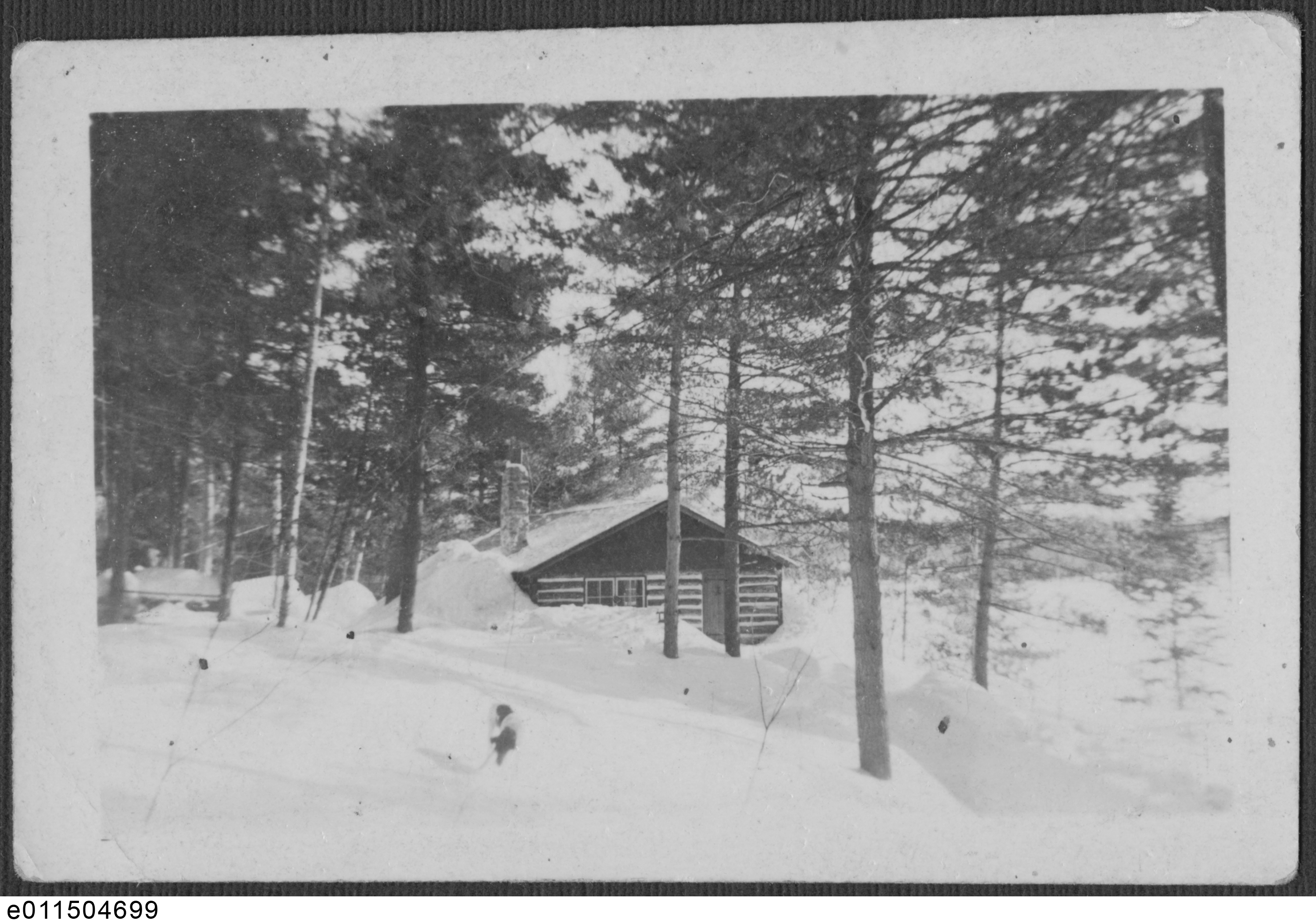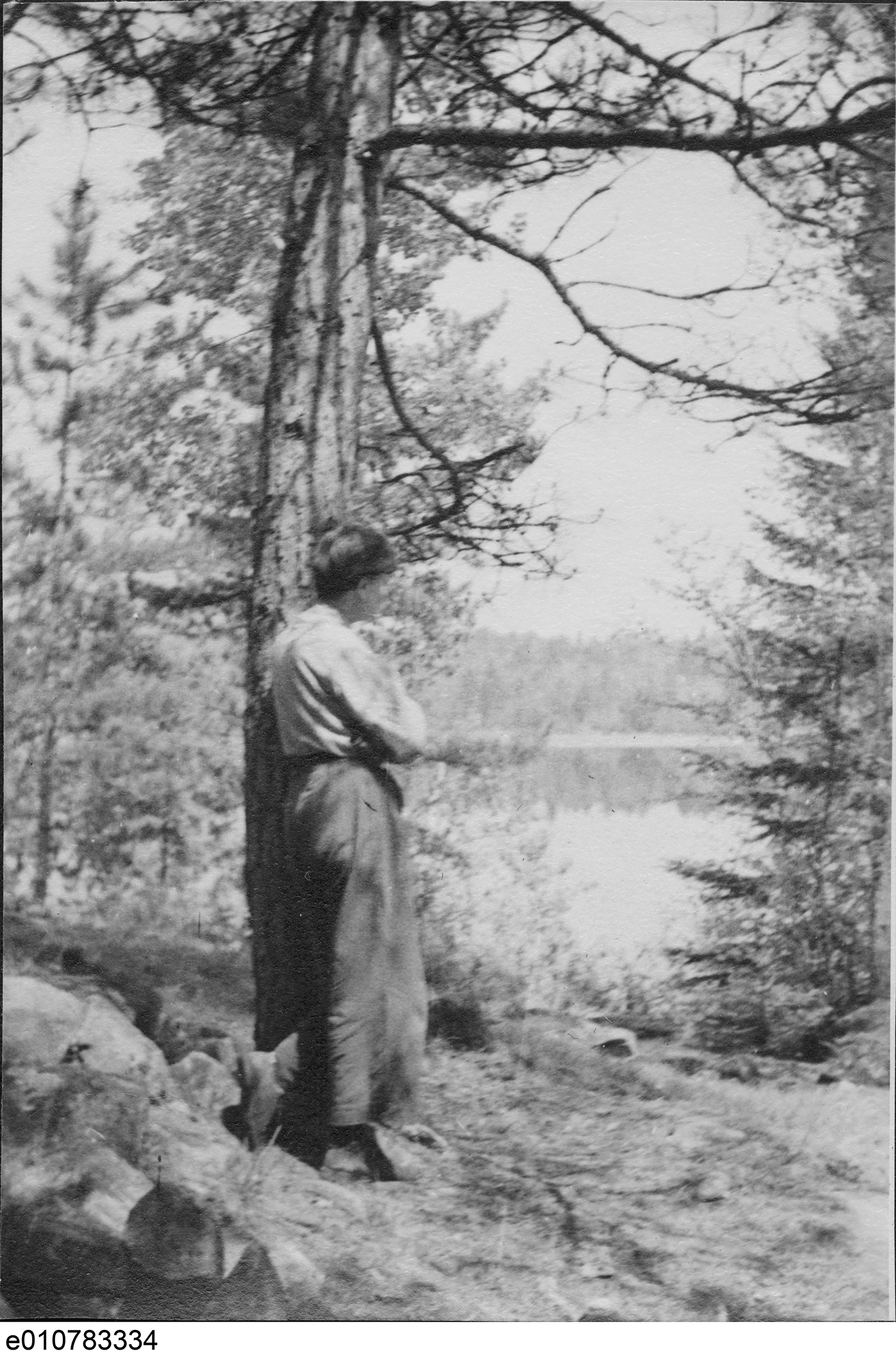 Northern Ontario Launch, in person, on Sunday, June 5,  2-4 pm EST, at St. Margaret's Church in Rutherglen, east of North Bay. Refreshments, a short reading, Woman, Watching video, and tours from the church to Louise's log house.
Several talks with pictures are already planned through May and June. Check my website for details.
On My Night Table
This winter I had a sudden change in eyesight that meant I couldn't read for two months. It was a rare kind of torture to live for a time without books. I tried to "read" audio books, but I kept falling asleep (my mother's fault no doubt, for reading me to sleep every night!) The book would run on without me, and when I awoke, I'd scroll back. trying to find my place, never quite succeeding, so that books became strange kaleidoscopes that even so, often made a certain kind of bizarre sense.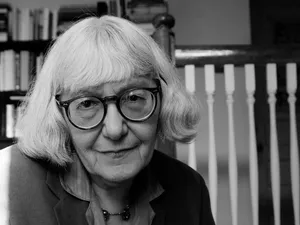 Now I can read again, but just for brief bursts, which makes short stories perfect fare. Recently, I read Cynthia Ozick's story, The Biographer's Hat, in the New Yorker.
"Mine is the authorized biography," says the biographer in the story. He is telling the narrator about the access he had to his subject's life, through the man's wife. "She trusted me right away, she was with me up to the hilt. That's why she let me have his hat. I didn't ask for it, she gave it to me."
"To wear," says the narrator, "or to worship?"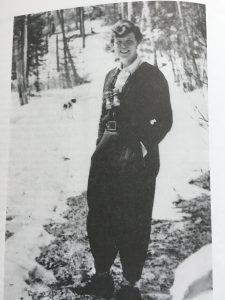 This may be the crux of biography, the strange new-to-me genre I found myself in as I wrote Woman, Watching. Louise de Kiriline Lawrence was many things—a Swedish debutante, an escapee from Bolshevist Russia, a Northern Ontario nurse, a Dionne Quintmania celebrity—but what gave her life its deepest meaning and my book its sharpest focus were her years with the songbirds of Pimisi Bay. I know this world. I love it. I lived in it for a dozen years, which is why this became a hybrid memoir/biography.
I worked hard to avoid hagiography, a worshipful portrait of this woman I knew and admired. I tried not to avoid hard truths. Did I succeed? Only the reader, alert to the explosions in mind and heart, can tell for sure.
Happy Spring!