September is my birthday month, but I would love it anyway, and not only for the crisp, apple-scented air. This time of year smacks of fresh starts, of new teachers and new shoes. The pantry is bulging with fall harvest and bookstore shelves are crammed with a fresh crop of stories. As Wallace Stegner writes in
Angle of Repose
, "There was something of jubilee in that annual autumnal beginning, as if last year's mistakes had been wiped clean by summer."
News of the World
Reading is So Over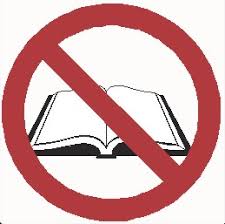 For decades pundits have been declaring "The book is dead!" The printed page refuses to expire, but even so, many still believe reading is sighing its dying breath.
"Literature doesn't, can't, have the influence it once did," David Ulin writes in The Paris Review. He recounts an exchange with his teenage son—adolescent males make up the bulk of reluctant readers—in which the boy, frustrated by having to make notes on The Great Gatsby for school, said bluntly, "This is why reading is over. None of my friends like it. Nobody wants to do it anymore."
How better to wound a writer-father? But his son's challenge provoked Ulin to think about books that changed the course of history, books like Thomas Paine's Common Sense, which became a template for Thomas Jefferson as he wrote the American Declaration of Independence.
"Could a book, any book, have this kind of impact in contemporary society?" Ulin asks. "How do things stick to us in a culture where information and ideas are up so quickly that we have no time to assess one before another takes its place? How does reading maintain its hold on our imagination, or is that question even worth asking anymore?" 
Or Maybe Not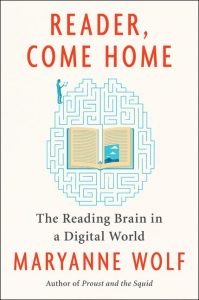 Maryanne Wolf, in her new book, Reader, Come Home, takes a stab at answering such questions by looking at how immersing oneself in a book alters the brain.
Deep reading has a profound impact, she says. Without moving outside our own world, reading allows us to enter the feelings and thoughts of other people, what Emily Dickinson called her personal "frigate" to other lives and lands.
This speaks to the great paradox of reading—an activity that is at once solitary and social, highly engaged with the world without leaving one's own room.
"The act of reading is a special place," writes Wolf, "in which human beings are freed from themselves to pass over to others and, in so doing, learn what it means to be another person with aspirations, doubts, and emotions that the might otherwise never have known."
If You Could Add One Book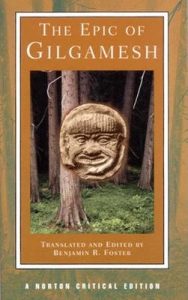 Maybe it's the choice of books, more than reading itself, that Ulin's son rebelled against.
In the spirit of back-to-school, the New York Times asked a handful of writers what book they would choose if they could add only one to the adolescent curriculum. A sampling of their choices:
Julia Alvarez (How the Garcia Girls Lost Their Accents): The Epic of Gilgamesh
John Green (The Fault in our Stars): The Parable of the Sower by Octavia E. Butler
Yaa Gyasi (Homegoing): Good Woman by Lucille Clifton
Sabaa Tahir (An Ember in the Ashes): The Sun is Also a Star by Nicola Yoon
My granddaughters are studying the same novels in high school that I did, fifty years ago. What would I add to the curriculum? How about Miriam Toews' A Complicated Kindness? Or Shyam Selvadurai's Funny Boy?
News from my Casita
2018 has been a trying year: two 6-week bouts of illness and a 6-month construction project to restore our house after a tap blew off, creating a fountain that collapsed ceilings, swelled walls, and buckled floors. Needless to say, there has been no writing this summer.
But now comes the good part: September 4 is the publication day of my new novel Refuge, the story of Cassandra MacCallum—a feisty nonagenarian whose island sanctuary is breached by a young stateless Burmese woman claiming to be kin. Early reviews are enthusiastic. Audible.ca will be releasing Refuge as an audio book and German rights have been sold to btb, the publisher that released The Convict Lover, The Lion in the Room Next Door, and The Holding in Germany.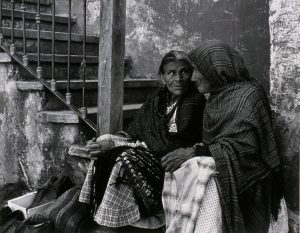 Refuge will be launched in Kingston on September 6 and in Toronto on September 22 at the Stephen Bulgar Gallery, which is mounting a small exhibit of photographs by Reva Brooks, an expat Canadian photographer who lived in San Miguel de Allende for fifty years, beginning in 1949. Named one of the 50 top female photographers in the world, she took pictures very similar to the ones Cass took and that I describe in the novel—even though I discovered Reva's work only recently. A strange and wonderful case of literary synchronism.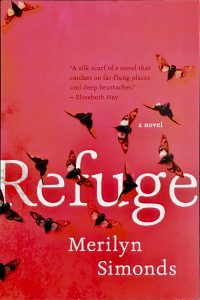 Some of the back stories to the book — the nurse-companions of Frida Kahlo, the 4,000 monkeys of Dr. Maurice Brodie, "flying the hump" in the Second World War—can be found on the Refuge page of my website, along with a book club guide, and an interview with Hal Wake, long-time artistic director of Vancouver WritersFest.
I'll be appearing at the Vancouver, Whistler, Kingston, Parry Sound and Harbor Springs, Michigan, book festivals. I'll also be traveling to Kansas to deliver the Gene deGruson Memorial Lecture in November. If I'm in your area, I'd love to see you. You'll find details here.
From the Department of How Time Flies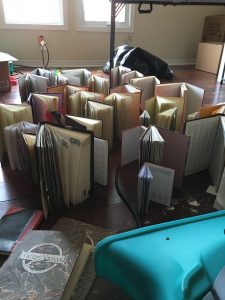 Among the possessions soaked by our catastrophic flood was a box of personal notebooks I started keeping at the age of seven. I propped the sopping notebooks in front of an industrial dehumidifier, reading snatches as I checked them daily for dampness. In the notebook for 2004, I found the opening page of what eventually became Refuge, a long paragraph that appears virtually unchanged in the book published 14 years later. I've always wanted to be a speedy writer, but I think I've finally accepted that I'm a card-carrying member of Slow-mo Scribblers. My guest blog on the subject appears Tuesday on Jane Friedman's website.
Links I Love
I call Refuge my NAFTA novel because it takes place in Mexico, New York City and Montreal. My next novel is set entirely in Mexico, a country I can't help but explore on the page. For the past few years, I've read only Mexican literature, and have become addicted to these international literary sites:
Canadian Writers Abroad: Founded by Canadian writer/editor Debra Martens, who has lived all over the world, this site is dedicated to the work of Canadian writers living and writing outside their country. Elegantly designed, it features interviews, reviews, and short essays from writers who call elsewhere home.
Culture Trip: A broad travel site that covers the world, this one is unique in its cultural focus. Choose a country and you can discover not only its food and attractions, but its art and literature. Wherever you travel, you can revel in the stories of that place before you leave home.
Choice Indie Bookseller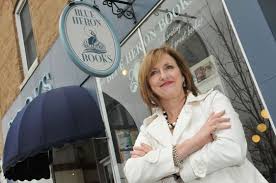 Blue Heron Books—tucked away in Uxbridge, a village northeast of Toronto—is an essential stop on any tour of Canada's best indie bookshops, as comfy as a good book on a blustery day. The owner, Shelley Macbeth, has been called "a book promotion machine," twice winning the Libris Bookseller of the Year award. She not only makes an art of hand-selling, but she runs an online store, too. Her shop is a community hub, with a stellar books-and-brunch series, an active book club (they support 20 others!), a studio that hosts classes in all the arts, and a shelf of local self-published books. 
Congratulations!
With every LitBits newsletter, I draw a name from my subscriber list to receive a free book. To mark the release of Refuge, I'm sending a signed copy, hot off the press, with best wishes to Jasmina Odor.
A final thought . . .
2018 is one of the richest literary publishing seasons I've ever seen, with new books by Tamara Faith Berger, Dionne Brand, Patrick deWitt, Esi Edugyen, Wayne Grady, Rawi Hage, Elizabeth Hay, Helen Humphreys, Anosh Irani, Ami McKay, Lisa Moore, Kim Moritsugu, Michael Ondaatje, Kathy Page, Eden Robinson, Miriam Toews, Kim Thúy, Kerry Sakamoto, Richard Wagamese, and exciting debut works by Djamila Ibrahim, Arif Anwar, and Joshua Whitehead, to name but a few. Visit your local independent and stock up on this bumper crop of books for a year of fine, fine reading ahead.
Happy reading!
Merilyn