Considering the Lego-like malleability of letters and the ease with which new arrangements come into fashion, words have astonishing power — to provoke, irritate, catch a moment or a year in their syllables. Word of the Year is a game we play in North America every December, searching for the one arrangement of those bits of alphabet that perfectly reflects where we stand at this moment in the sweep of history.
Others play a different game: Words that should be wiped from our mouths.
In its 43rd annual List of Words Banished From the Queen's English for Mis-use, Over-use and General Uselessness, Lake Superior State University includes wheelhouse, platform, optics, thought leader, and wrap my head around. I'm not sure I like the optics of this, given that words are definitely in my wheelhouse (I might even be considered a thought leader on words) but I'll try to wrap my head around this list and I hope you do too, which is why I repeat it here on my platform.
News of the World
2018 Word(s) of the Year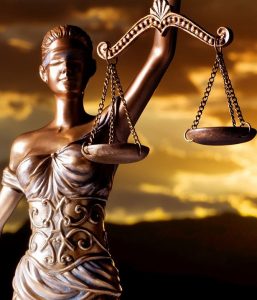 Justice, the Merriam-Webster Dictionary Word of the Year, is the word we were most curious about and most needed help defining. Justice showed the greatest "look-up" leap: it was consulted 74% more often in 2018 than in 2017, which I find encouraging, since justice — social, racial, legal, political, sexual — was at heart of so much of the public conversation. 
The online Cambridge Dictionary takes a different tack. It asks fans to vote on the word they believe best reflects the year, then editors create a shortlist and followers vote again, a complicated but inclusive process, more like a People's Choice Word Award. The winner? Nomophobia—the fear or worry of being without your mobile phone or unable to use it.
The Oxford English Dictionary chooses a Word of the Year that will "reflect the ethos, mood, or preoccupations of the passing year, and have lasting potential as a term of cultural significance." This year's choice is Toxic, a word that first appeared in the mid-seventeenth century and still means poisonous, although its use has broadened dramatically. Most commonly in 2018, "toxic" was linked to "chemical" but the #2 use was "toxic masculinity," and "toxic culture" was #7 on the list.
Misinformation was the winning 2018 Word of the Year at Dictionary.com. Unlike "disinformation," which refers to propaganda—facts or stories manipulated with the intent to mislead—misinformation is defined as "false information that is spread, regardless of whether there is intent to mislead."
 "Since the days we could speak, we could also lie," says author An Xiao Mina. "And since the days we could lie, we could fabricate, we could create new stories. What changes is the technologies that emerge."
Misinformation is gossip writ large. We've always been able to lie to ourselves and to our family and friends. That seems sweetly innocent in an age when Facebookers and Tweeters can spread such lies to the world, without bothering to determine if they are the truth.
Late in 2018, Washington Post fact-checkers shared their record of all the false or misleading claims President Trump has made since he was inducted. The count was 6,420, an average of 10 false or misleading claims a day.
As Dictionary.com notes, "misinformation" isn't just a Word of the Year, it's a call to action.
Nomophobia. Justice. Toxic. Misinformation. If 2018 were a wine, it might be better left to spoil on the shelf.
The Word of the Year with the longest pedigree comes from the American Dialect Society, founded in 1889 and dedicated to the study of North American English. Their word is chosen by a vote of independent linguists and isn't announced until later in January. After "dumpster fire" (2016) and "fake news" (2017), we look forward with anticipation to their candidate for the word (or phrase) that really nails 2018. 
2018 Holes in the Heart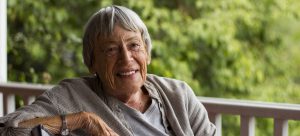 The influential and beloved writers of my generation are dying off, too many to list here, although these I especially mourn:
Perhaps less well-known, but also leaving their mark in the world of books:
Todd Bol, founder of the non-profit Little Free Libraries which now has some 75,000 free libraries on lawns in 88 countries. Bol built the first little library in 2009 in the shape of a schoolhouse to honor his mother, June, who was a book lover and teacher. 
Walter Skold, founder of the Dead Poets Society of America, who visited more that 600 poets' graves in his life. 
And here in Canada, several good friends are among the writers I'll miss:
As Derek Wolcott wrote, "The future happens. No matter how much we scream."
He also wrote, "I read; I travel; I become." This year, I plan to travel in the landscapes of these writers, their words a kind of immortality.
News from my Casita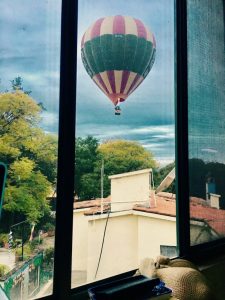 My casita has changed — we are in a different rental house in Mexico, and hence a new writing space, this with a long view of mountains, trees, church spires, and early in the morning, balloons!
Over Christmas, I listened to the Audible version of Refuge with pleasure. The fourteen years of its writing has diminished in my memory like a long and difficult pregnancy.
I spent most of December finishing another draft of my new novel, A Course in Miracles, this one set in Mexico during the Zapatista War. The stack of manuscript pages are in front me, ready for what I hope will be a final read-through before the novel whooshes to my agent.
I am anxious to finish this book, because another is whispering at me from the shadows, with increasing urgency. I never know how to describe a book before it is written. It's like naming a child: I had to see my boys to christen them. So let's just say this is the true story of a remarkable woman that might be called A Voice in the Wilderness. Vamos a ver.
From the Department of How-Time-Flies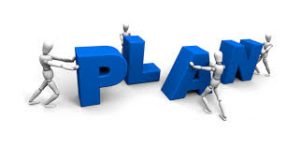 Five years ago, my husband and I had reached one of those boggy bits in a life. We felt stuck. We knew we needed to make changes, but which ones? We had both recently participated in strategic planning workshops — me with Kingston WritersFest and he with his university creative writing department — so we decided to apply those techniques to ourselves. We divided our life into six areas: work-for-hire, creative work, health & fitness, family & friends, finances, and living circumstances. We had rules: each of us could speak for 20 minutes uninterrupted on each topic while the other took notes and then reiterated what the person had said to make sure they'd understood. We took a day for each topic, learned a lot about each other, and ended up with a list of surprising and motivating goals.
Five years later, having made some big changes and met that first round of goals, we are at it again. In some ways our situation is different — we have both eased away from work-for-hire — and some of our goals remain the same. Write more. Exercise more. The puzzler, then as now, is this: where is the most creative, the most provocative and inspiring, the most nurturing place for us to live?
The exercise is a bit like plotting a novel, one you have to live through to discover how it turns out.
Links to Share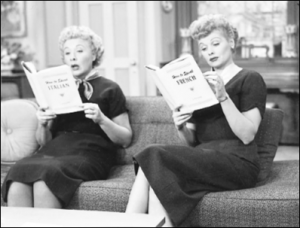 Page Turner  is a dive straight to The New Yorker Books Section, for those who are overwhelmed by the weekly magazine (or wearied by the incessant political analysis of #42). On this site you'll find some of the finest writing on international and homegrown North American literature.
Electric Literature is a bit wearying to join (you have to sign up via a site called Medium), but regular trips are worth it for the stories, the essays, and especially Scuttlebutt. Some of their best offerings last year? Obits for neglected women writers. Brilliant Q&A with Lauren Groff. Why the 2018 Nobel Prize in Literature was cancelled.
Choice Indie Bookseller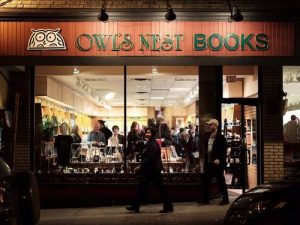 Owl's Nest Books has been supplying readers in Calgary, Alberta, for over 40 years, making it the city's longest established independent bookseller. Founded by Evelyn deMille in 1975, Owl's Nest still exudes her principles of dedication to books and care for readers. Tucked in Britannia Mall, this shop feels nothing like a strip-mall store — more like the library of a reader you want to get to know. They offer a discount to book clubs, and an excellent blog called Hootings, as well as a great selection of Staff Picks on their website.
A Final Word
2018 was definitely an annus horribilis for me, wracked with architectural and respiratory catastrophe. Politically, it was discouraging.
At the opening of a new year — which always seems to me like opening a new book — I often turn to the Letters of John Steinbeck. On January 1, 1941, well into a war that was clearly not going to be swiftly won, he wrote: "I wonder if any year ever had less chance of being happy … we go into this new year, knowing that our species has learned nothing." But then he adds. "Not that I have lost any hope. All the goodness and the heroisms will rise up again, then be cut down again and rise up."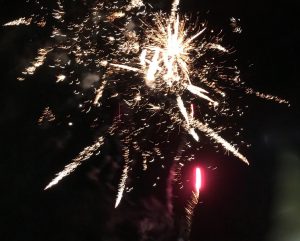 And so I enter January thinking, as I often do, that this year, 2019, will be our annus mirabilis.
I wish everyone the miracles they are hoping for.
Merilyn