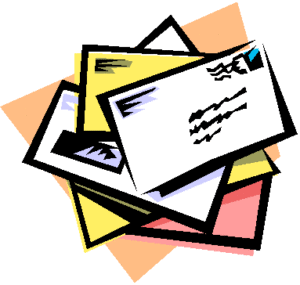 Every few months or so, LitBits offers bookish bits and pieces that inform, intrigue, provoke, and, I hope, delight. Stay up-to-date on news from the literary world and from my writing casita. Every issue I give away a book to a lucky subscriber. I hope you enjoy this first Litbits sample.
News From the World
2016 International Writer of Courage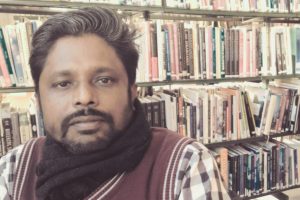 Early last year Margaret Atwood won the PEN/Pinter Prize, awarded to a writer of outstanding literary merit who, in the words of Harold Pinter on winning the Nobel Prize, casts an "unflinching, unswerving" gaze upon the world and shows a "fierce intellectual determination…to define the real truth of our lives and our societies."
The PEN/Pinter award is shared with a writer who has been persecuted for speaking out about their beliefs. In October, Atwood named Bangladeshi publisher and writer Ahmedur Rashid Chowdhury—known as Tutul—as winner of the International Writer of Courage Award. Tutul is a publisher, writer, and editor who founded Shuddhashar magazine and publishing house in Dhaka, where he promoted progressive work from Bangladeshi writers and bloggers. According to PEN, at least nine writers, intellectuals, and activists have been murdered in Bangladesh by Islamic extremists since the start of 2015, many of them Shuddhashar contributors. Tutul himself received death threats. After he was attacked by assailants with machetes and guns, he went into exile in Norway.
"Text and books and writing can be the change in our social structure, in our mentality," he wrote, calling on critics to answer him with words instead of violence.

2016 Honorary Ambassador for the Empowerment of Women and Girls
In October the United Nations welcomed its newest honorary ambassador—Wonder Woman, who turned 75 this year. The septuagenarian has been given the daunting task of raising awareness about the fifth item on the list of the UN's Sustainable Development Goals: to achieve gender equality and empower all women and girls by 2030.
Not a moment too soon. My eldest granddaughter turns thirty in 2030. I'll be 81.
2016 Holes in the Heart
So many of my literary heroes and mentors dropped out of the so-called real world this year. I am stricken that they are gone, but grateful that they left their words behind.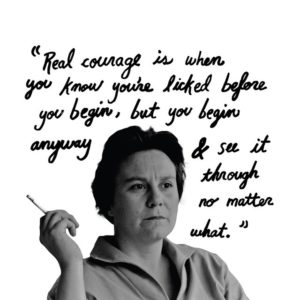 —Harper Lee, from To Kill a Mockingbird, the first of her two novels, which I studied in Grade Ten and have never forgotten.
Until I feared I would lose it, I never loved to read. One does not love breathing.
—E. L. Doctorow, author of 16 novels and story collections, including the one that got me writing, The Book of Daniel.
We're always attracted to the edges of what we are, out by the edges where it's a little raw and nervy.
—William Zinsser, journalist, writer, editor, teacher, author of On Writing Well, the first writing book I ever read, which I still have.
Writing is an intimate transaction between two people, conducted on paper.
—William Trevor, author of 39 works of fiction, including a novel I read 17 times, The Story of Lucy Gault
It's a mystery how it's done, even to the person doing it. If you think you know, you're in deep, deep trouble.
—Leonard Cohen, author of 14 albums of songs, two novels, and 13 collections of poetry, including The Book of Longing, perpetually at my bedside.
Poetry is just the evidence of life. If your life is burning well, poetry is just the ash.
—Fidel Castro, revolutionary in thought and action.
A revolution is not a bed of roses . . . A revolution is a struggle to the death between the future and the past.
—Elie Wiesel, activist, essayist, and memoirist, whose autobiographical novel, Night, I reread every few years, to remind myself what can happen if we relax our most humane vigilance.
We must always take sides. Neutrality helps the oppressor, never the victim. Silence encourages the tormentor, never the tormented. . .The opposite of love is not hate, it's indifference.
News from my Casita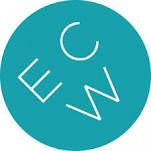 ~Refuge
What I've been calling my NAFTA novel, set in Montreal, New York, and Mexico City, Refuge will be published by ECW Press sometime in 2018. The contract was signed in the final days of 2016.
The book was acquired by Susan Renouf, the wonderful editor whom I first met at McClelland & Stewart and who worked with me at ECW on Gutenberg's Fingerprint. I'm thrilled to continue with ECW, a vibrant, all-Canadian indie publisher staffed by skilled, enthusiastic bibliophiles. What more can a writer want?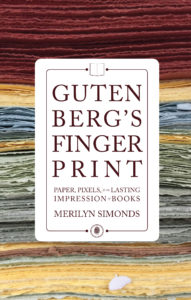 ~Gutenberg's Fingerprint
After a last-minute subtitle change prompted by a NetGalley review, Gutenberg's Fingerprint: Paper, Pixels, & the Lasting Impression of Books was sent to the printers on Christmas Eve. The book will be in bookstores by early April and can be preordered now. Official publication date is April 12, 2017.
I'll be talking about the book at the following spring festivals:
April 4-6       ImagiNation Festival in Quebec CIty
April 7-9       gritLIT Festival in Hamilton, Ontario
April 19-22   Prince Edward County Authors Festival in Picton, Ontario
April 29        Wayzgoose BookArts Fair in Grimsby, Ontario
The Kingston launch will take place in early May. For details of other readings, please visit my events page.
And From the Department of How-Time-Flies
It's hard to believe, but 2017 is the 25th anniversary of the ebook and the 40th anniversary of the first personal computer.
Maybe it's time for those of us who were around for the inception of both to stop feeling smug about how avante-garde and tech-savvy we are. Do our grandparents brag about being able to drive a car? Fly across the ocean? We've long since crossed the digital divide. We've survived the digital disruption.
Oh, and the book is not dead. It survived, too. Hallelujah!
Links I Love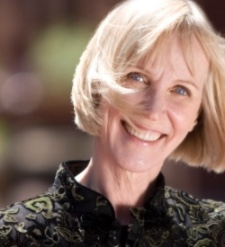 Every day, historical novelist Sandra Gulland posts a new article to her Flipboard magazine—On Writing & Publishing & Everything In-between, a fascinating resource for writers and readers curious about how it's done. A sampling of her samplings:
Sandra is the author of the celebrated Josephine Trilogy, Mistress of the Sun, and The Shadow Queen. She is currently working on Moonsick, a YA novel about Josephine's daughter Hortense, scheduled for publication in 2018. Her website is rich; visit often.
Choice Indie Booksellers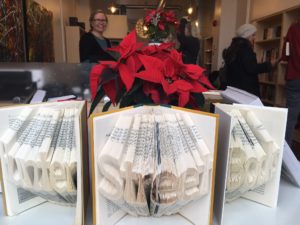 In November, Canadian novelist Michelle Berry opened Hunter Street Books in Peterborough, Ontario, joining an exclusive gang of bookstore owner/writers that includes Ann Patchett, Louise Erdrich, Larry McMurtry, and Jonathan Lethem. The bookstore itself is charming and well-stocked, and for those, like me, who are too far away to visit in person, the bookstore website is a treat. Michelle posts her personal picks and a monthly gathering of recommendations called The Curated Shelf.
A Final Thought as the Old Year Ends: How long does it take to write a book?
November was NaNoWriMo—National Novel Writing Month, when writers are urged to write an entire novel, start-to-finish, in 30 days.
It's possible. Faulkner wrote Light in August in six weeks. Jack Kerouac was on the road for seven years, but he wrote the book of the same name in less than a month. Ditto for Muriel Spark, who churned out The Prime of Miss Jean Brodie in just over four weeks.
Personally, I'm waiting for SlowMo to hit literature so that I can stop feeling sensitive about the five years that have gone missing between my last book, The Paradise Project, and the new one set to arrive in bookstores this spring, Gutenberg's Fingerprint. When I started Refuge, I determined to finish it in three years. By the time it is published, 14 will have passed.
I take heart from writers who are even pokier than I am. Arundhati Roy, author of the 1997 Booker-winning The God of Small Things, will publish her second novel, The Ministry of Utmost Happiness this year: 20 years between books. Kazuo Ishiguro spent 10 years writing his latest, The Buried Giant. 17 years elapsed between James Joyce's Ulysses and Finnegans Wake. Tolstoy beats Arundhati Roy's record with 22 years between Anna Karenina and Resurrection. And Marilynne Robinson finally published Gilead 24 years after her debut Housekeeping.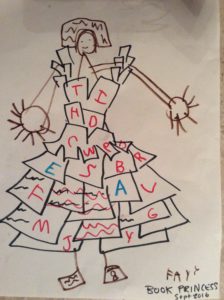 Maybe I won't make that New Year's Resolution to write faster. Just better.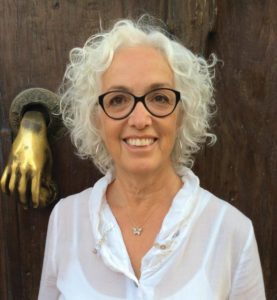 A Happy 2017 to all you Book Princesses and Princes!
from my granddaughter Faye,
and from me
~Merilyn Simonds~